Edward McDaniel & Gary Fuston
==========================
===========================
GET MOBILE with GHP RADIO
===========================
James Colah 
http://jamescolahproductions.com/
*******************************************
© Copyright-Hyron Ferguson, Mark Griffis, Soonsoom Records(885767406551)
=========================
Gary Fuston "Octave Motives"
Available at CDBaby, Amazon.com and iTunes http://itunes.apple.com/us/album/octave-motives/id448761069
=========================
Chris Jasper

Chris Jasper from the legendary r&b group the Isley Bros. here on GHP RADIO =========================
NOW AVAILABLE on itunes "JAZZ with a cause" CLICK FOR DETAILS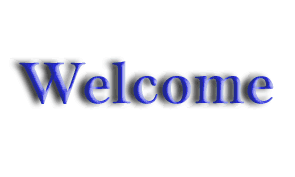 CEO of Itrackradio.com
Edward McDaniel


Listen to Inetjazz365radio.com with Hank Howe
http://www.inetjazz365radio.com/ =========================
=========================
Jazzy Mann on Jazzy100.com
=========================
Mojito Jazz with the ICEMAN LT
=========================
with Bobby D.
=========================
The Smooth Jazz Ride with Ronald Jackson
=========================
JAZZIN EM UP with Cres O'Neal
=========================
Hosted by Jo Khool
=========================
RedStilettoJazz radio with 
"The Girl" Sher Lindsey Ham
=========================
With your host Donna Whittington
=========================
=========================
The latest from Joseph Velasquez
More than a decade in the making, Contemporary Jazz composer Cal Harris Jr. is finally set to paint the world in vibrant colors with the release of his debut album Inside Out. Inside Out illustrates the story of Harris's own unique background with an eclectic marriage of R&B, jazz, funk, soul, blues, and world music. His story, his gift, and his brand are poised to take the world by surprise with an extraordinary approach to Contemporary Jazz. =========================
Steve Baxter



The mission started in Houston, Texas when Steve began playing baritone horn at age 14. His first idol was legendary J.J. Johnson. Throughout high school he performed with the award winning Forest Brook High School Stage Band, and then continued his training at the prestigious Howard University in Washington, D.C., where he majored in Jazz Studies from 1980-1983. While at Howard, Steve began to seriously study the Jazz masters, participating in events such as the Thelonious Monk Memorial Concert series featuring Grady Tate, Charlie Rouse, Wallace Roney; and workshops with musical greats like Lionel Hampton. He moved to Los Angeles in 1991 to pursue a solo career, and to continue perfecting his craft.
Steve's a dynamic, high energy, multidimensional artist whose skills as a musician, songwriter, and producer have elevated his talent to another level. His repertoire covers everything from R&B to Latin Salsa to Afro Cuban Jazz and he has shared the stage and studio with some of the biggest names in the music industry, including the Ray Charles World Tour (1985), Horace Tapscott, The Crusaders, Barry Manilow, Gladys Knight & The Pips, The Temptations, The O'Jays, The Four Tops, Bobby Matos, Babyface, Eric Benet, 13 Cats, Patti Labelle, Sheila E, Alicia Keys, Macy Gray, Beck, and Ziggy Marley.

Steve's horn playing, coupled with his Marsalis-like looks landed him an appearance in the 1995 Denzel Washington thriller, "Devil In A Blue Dress." Steve also appeared in the motion picture "Spider-Man 3" as a bandleader in a jazz scene. He has appeared on American Idol, Dancing With The Stars, BET Awards, The GRAMMYs, NAACP Awards and many other shows and films.

Aziza Miller
Aziza, a composer, pianist, poet, vocalist, arranger and music educator is a YAMAHA endorsed Artist. Aziza was born and raised in new york city. She started playing piano at 8 years of age and began composing music while attending The High School Of Music and Art and The Manhattan School Of Music. She has a master's degree in music education and a bacherlor's degree in theory. She taught in the new york city public schools system for approximately 16 years as a licensed music teacher. Alicia Keys was her vocal jazz improvisation and theory student for 3 years at The Professional Performing Arts School in new york city and on Nov. 13, 2007 Aziza and Alicia Keys appeared together on Good Morning America where Alicia is quoted saying that "Aziza taught her everything!" In June 1997, Aziza received The Presidential Scholar Distinguished Teacher Award from President Bill Clinton. Her most popularly recorded song to date is "La Costa". Natalie Cole sung and recorded it during the time when Aziza,( who was then known as Linda Williams) was her music director and pianist. Other recordings of La Costa have been done by Ahmad Jamal, Jorge Dalto, Phil Upchurch, Franciso Agua bella and many others. Aziza recorded 2 very different versions of it on her Jazzsoetry vol.1 cd. She has collaborated and written recorded lyric versions of tunes by Ahmad Jamal( Whisperings, My latin, Picture Perfect, It's Only a flower), Ray Bryant( One Fine Day, which is the lyric version of Cubano Chant)and the late Tommy Turrentine( Big Brown Eyes). Aziza has worked with other artists such as Marvin Hamlisch, Whoopi Goldberg, Rodney Dangerfield, James Brown and Dan Akroyd in the movie "Dr. Detroit", Linda Hopkins, Marlena Shaw, Freda Payne, Alex Blake, Benny Powell, Russel Blake, Buddy Williams, Sonny Redd, Rene McClean and Cecil Payne to name a few. Aziza's(Linda Williams) music has been sampled by artists in the U.K and Japan. One such artist goes by the name of Ben Westbeech. "Elevate Our Minds" and "Capricorn Rising" are still very popular in Europe. In 1979 she recorded her first album for Arista Records called City Living. "Elevate Our Minds" is one of the tunes on that album. Aziza was Shelton Becton's designated keyboard sub in Oprah Winfrey's Broadway Hit musical The Color Purple, conducted by Linda Twine and ran for two and a half years at The Broadway Theater in nyc. On April 6, 2008, Aziza appeared on Oprah Winfrey's Big Give which was taped @ Carnegie Hall in new york city. Aziza accompanied Natalie Cole on piano.
Composer Producer Guitarist "Maurice Johnson"

========================= 
=========================
Eric Leone's objective as an R & B smooth Jazz Artist is to have his music touch the hearts and souls of people all over the world. =========================
Violinist Karen Briggs
Often described as "that lady in red", Karen Briggs' fiery performances on violin in the multi-platinum selling, "Live at the Acropolis" PBS special have been seen by literally millions of people around the world. Her Carnegie Hall debut as a soloist took place in 1997 when while accompanied by Pianist/Composer Dave Grusin, she participated in a fundraiser event hosted by Isaac Stern and Itzhak Perlman. She appears in the classic family movie entitled, "Music of the Heart" starring Merle Streep, Angela Bassett and Gloria Estefan and has performed on the Oprah Winfrey Show with Diana Ross. Karen has toured with Stanley Clarke as part of the group "Vertu" which included drummer Lenny White (Return To Forever), Richie Kotzen (Poison) and keyboardist Rachel Z. Karen's inclusion in various genres of music and artists has continued with Ledisi, Loose Ends, The Hopeville Tour/DVD with Donnie McClurkin, Yolanda Adams, Kirk Franklin, Mary Mary, Mike Phillips, Wynton Marsalis, Benise, Wu Tang Clan, Hidden Beach's Unwrapped Series, Mike Phillips, Tizer, Benesi, Soul II Soul, Ledisi, Keb Mo, Jazz In Pink, and a host of others. Her newest CD called "Soulchestral Groove" features the fire driven 'soul-os' that the violinist is most recognized for and is now available at cdbaby.com and EBAY.